Your scientific recruitment team
This year, attracting scientific talent and – retaining that scientific talent has become a huge problem with no relief in sight. The COVID pandemic is the test case that no one wanted and
The Great Resignation is at epidemic levels.
Surf Search can widen the net in the search for scientific talent. We utilize strategies to incentivize scientists to join your company. Candidate experience is everything!
Our sourcing team uses state-of-industry, analytical sourcing methods to find scientific candidates.
Our many years working in scientific recruiting means we have deep networks and pipelines of the best and the brightest in the life science, biotech and pharmaceutical industries
We work closely with your internal scientific recruiting teams, developing strategies to excite candidates about your opportunity and keep them engaged throughout the process.
We will manage the process from initial contact to start date, facilitating interviews to offers.
We know how to manage competing offers and offer negotiation.
At Surf Search we make things happen, we keep the process going. Time kills deals.
A case study in scientific recruitment
We worked with a small biotech startup who had a number of leadership positions open. They engaged with any and every staffing firm that contacted them to help them fill those positions. Their inboxes became filled with unqualified candidates and there was a lot of wasted time having conversations with candidates that clearly were not a fit.
Another client referred them to Surf Search.
We took the time to take a deep dive into the job requirements, trajectory of the company and company culture.
We helped them develop a compelling story to share with candidates.
We sent a maximum of 5 highly qualified and vetted candidates for each position that aligned with their company culture.
Surf Search had the first 2 positions filled in a 3 week period and are now the preferred vendor
Our Clients
We work with clients and candidates at companies like these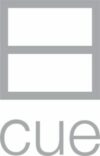 Surf Search helped us fill several Scientist roles
We get calls from recruiters everyday offering to send us candidates. Surf Search is one of the very few who understood what we were looking for. They have recently filled 2 positions that had been open for months.
- Kyle B. HR Manager, startup Biotech company
FAQ
Frequently asked questions
about Scientific recruiting
Why should I use a scientific recruiting specialist?
Using a scientific recruiter enables you to find the best talent for your open positions. Surf Search has a deep database of scientist candidates including research associates to principal scientists, and senior leadership. We spend time developing relationships with scientists and we know what they are looking for in a new job. Our goal is to find and qualify the best scientists in each scientific discipline.
From receiving a new job order to onboarding a new hire, tell me what the recruiting process is for like for recruiting scientists?
Surf Search will meet with your hiring team to ensure you have a strong message on selling both the job and your company. We will help you fine tune your job descriptions. Benefits, company culture and career pathways need to be clearly defined. The interviewing process needs to streamlined and efficient. Next, Surf Search will present 3-8 qualified candidates for each position within 1-2 weeks' time. We will help you set up interviews, follow up with the candidates and hiring teams, check references when necessary and negotiate the offer when the time comes. We keep in touch with the hiring manager and the candidate to make sure onboarding is completed and that the candidate is thriving in their new position.
Which Scientist roles does Surf Search fill?
Surf Search has successfully filled positions for many disciplines including formulations, regulations, quality, and senior leadership positions. We have recruited scientists for over 20 years and have an extensive database of scientists currently working in many industries. We also reach out to new grads and postdocs looking for industry positions.
What does our candidate sourcing strategy look like for recruiting scientists?
With offices across the country, Surf Search's scientist recruiting teams have developed a huge pipeline of active candidates numbering in the tens of thousands. We work on scientist positions with companies across the country and partner with other top recruiting firms who are also recruiting scientists to increase our bandwidth.
What differentiates Surf Search as scientist recruiters from their competitors?
We are a niche recruiting firm, focused on recruiting scientists for many industries. Many of the disciplines in these industries overlap. We have been in the headhunting business for a long time and enjoy a terrific reputation with our clients and candidates. Most of our clients have been with us through many company changes and take us with them as they move up their own career ladders. In recruiting for the life sciences industries, you are only as good as who you know, and our recruiting pipeline is deep. Take a dozen headhunters, give them the same scientist recruiting assignment and Surf Search always come out on top. Our knowledge and depth of experience in recruiting scientists stands out in headhunting circles across the U.S.
Our most recent scientific jobs